Incredibly passionate of our traditions, our devotion to service goes far beyond meticulously selecting each jewellery piece to meet our exceptional quality standards for which we are reputed for. Whilst we are ever confident that you will be able to wear your jewellery with great pride knowing it will stand the test of time and last you a lifetime, a little tender loving care will go a long way to ensure longevity and maintain beautiful lustre.
What is 925 Silver and Sterling Silver?
The terms 925 Silver and Sterling Silver are the same thing and describe the purity of Silver your jewellery is made from. The numbers 925 signifies that 92.5% of the metal is pure Silver from the Earth. This is true for all jewellery that is described as Sterling Silver.  As Silver is a natural element from the Earth and surprisingly a soft metal, during the various manufacturing processes the remaining 7.5% will usually comprise of another alloy. This is most commonly copper for its strength, flexibility and longevity.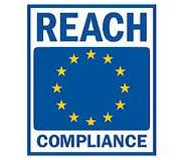 As reputable jewellers our certified suppliers all trade in compliance to the REACH Regulations Act and European Law which specifically forbids the use of harmful or potentially poisonous metals from being used in jewellery. Therefore we guarantee our products to be free from lead, nickel and any other allergenic toxic metals.
Silver Tarnishes Naturally
It is perfectly normal to find Sterling Silver jewellery to tarnish over a period of time because of exposure to the air as well as other external environmental factors such as Beauty & Cosmetics (creams, hairspray, lotion, perfumes or make-up), Foods (eggs, onions and mayonnaise), Chemicals (ammonia, bleach, chlorine, salt water and Sulphur) and in rare instances the ph/acidity level of the user's natural body chemistry and skin oils. 
How to Care
It is recommended regular and proper care is adopted to maintain that fabulous sparkle with the following simple steps:
When not in use wipe your jewellery with a soft cloth and store your jewellery in a jewellery box and preferably individually to avoid scratches
Do not wear whilst taking a bath or shower, applying make-up, body creams or perfumes. It is advised to wear your jewellery last and always remember to remove first! If the item does come into contact, wipe with a soft, dry cloth immediately to remove anything that has attached onto the surface.
Avoid wearing when playing sports and other physical activities where it may come into contact with natural body salts or natural oils which will accelerate the tarnishing process
Keep away from Chemicals such as ammonia, bleach, chlorine (swimming pools), salt water and Sulphur and contact with Foods such as eggs, onions and mayonnaise which contain sulphur
Regular Cleaning & Polish
We recommend using mild detergent such as washing up liquid and warm water to hand clean any dirt away and drying with a soft cotton cloth. Use of tissue or paper towels can cause scratches due to their micro fibres. For best results a combination of a jewellery polishing cloth and silver liquid dip which are both inexpensive will restore to the highest shine.
For a more professional clean and with intricate pieces, an ultrasonic cleaner can also be used.
For Sterling Silver with 9ct Rose or Yellow Gold Plating
It is advised to gently wipe with a microfibre jewellery polishing cloth rather than a silver jewellery polishing cloth. Silver jewllery polishing cloths can contain compounds unsuitable for the gold surface. Do not use a silver liquid dips for such articles as the outer layer is gold.